To subscribe to our Newsletter, please email
kathy@kathyskove.com
Here's What's New For
April / May
Kathy's Kove & Kafe' Events
Each Friday: Dinner 6-8pm & Acoustic Open Mic Night/Jams - 7 pm to 10 pm
We offer an acoustic open mic night each Friday during the colder months and an outdoor open mic night with speakers outdoors during the warmer months. Bring your instrument, voice, poetry, story or written word. We have the mic and PA system. If you don't play an instrument or sing, feel free to share your poetry, story telling, comedy or writing - or just come to enjoy a social evening with your friends and listen to some nice live music! Free!
For more information please call (908) 689-6878.
Special Home Made Dinners - Every Friday 6pm to 8pm
Before the Open Mic, we offer a Fund Raiser Dinner each Friday from 6pm to 8pm You can dine in, out or take it to go! Entree, Salad, Dessert and Beverage - $15. We donate $10. from each meal to Ghana 4E to pay for expenses and computer shipping. Please support this fund raiser - we need to get the renovations done so we can start our classes! Each week, we post the dinner menu on our Facebook page - you will find it at Kathy's Kove & Kafe' or on Ghana 4E. Please reserve if possible! (908) 689-6878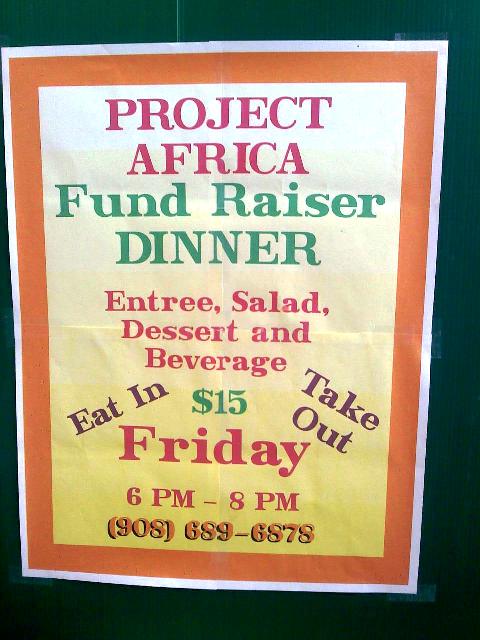 Check out our menu on Facebook-Ghana 4E We post the current dinner on Thursdays
Tea with the Other Side!
Sunday, May 7th - 4PM to 6PM -

Join a pair of up-and-coming psychic mediums for an afternoon of messages from the Other Side! Mediums certified by the MontClair Metaphysical Center will channel departed loved ones in a gallery setting. $25 entry fee includes refreshments. While we can't guarantee readings for every audience member, the mediums will relay as many messages as possible. Come experience an afternoon of Spirit communication! Space is limited - reserve early! Kathy - (908) 689-6878
At the Shop
We are always looking for unique items for the shop! If you have high quality small furniture, Pottery, Clocks, Sterling, Salts and Salt Spoons, Art Glass-Carnival Glass, Tea Ware or Teapots that you would like to sell, please let us know!
THROUGHOUT APRIL - ALL GLASS IS ON SALE! Find carnival glass, milk glass, depression glass, crystal, art glass and more! Please come and help lighten my load!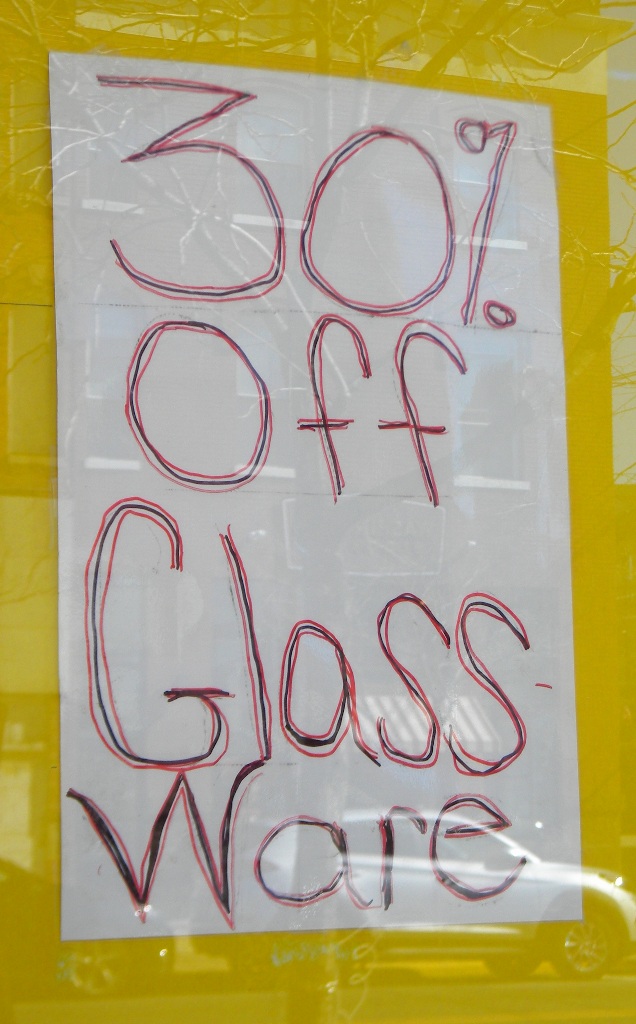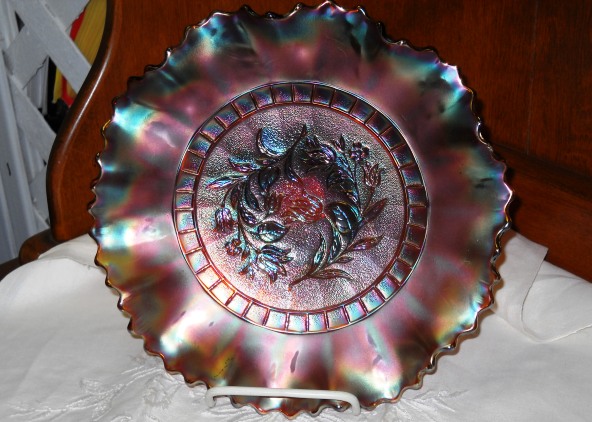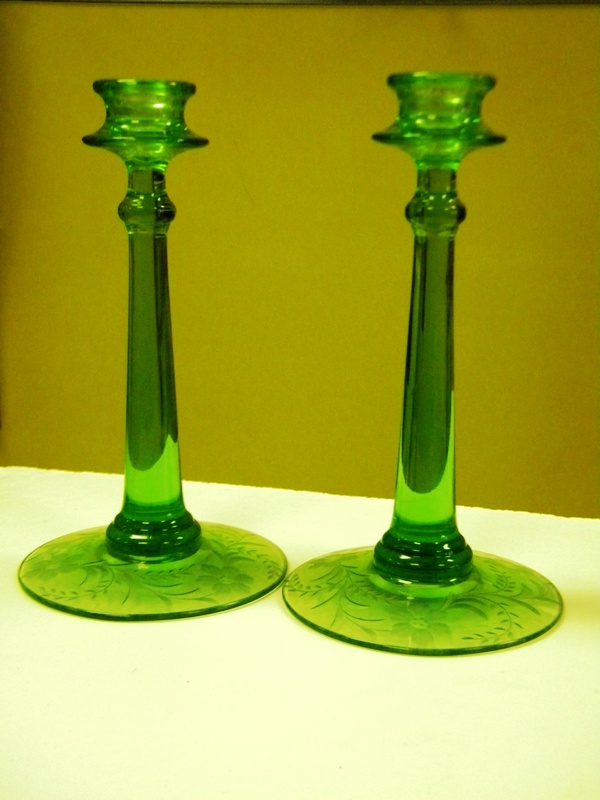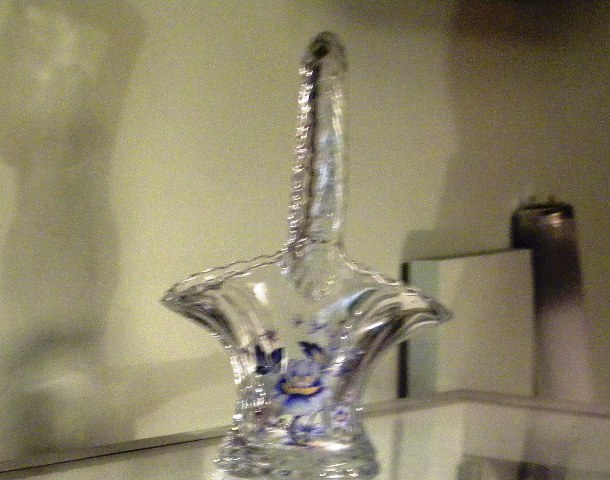 DID YOU KNOW?
Kathy's Kove (Back in Time Clock Repair) has been repairing clocks for 20+ years?
We repair all clocks including grandfather clocks - pocket watches, mechanical clocks and replace quartz movements. All our work is guaranteed and our prices are very reasonable!
In the Tearoom
Need a gift? We have a nice selection of teapots and teas for you and/or your tea lover! We offer tea themed gift baskets throughout the year...you choose the filling so it's unique to you! Gift certificates are also available.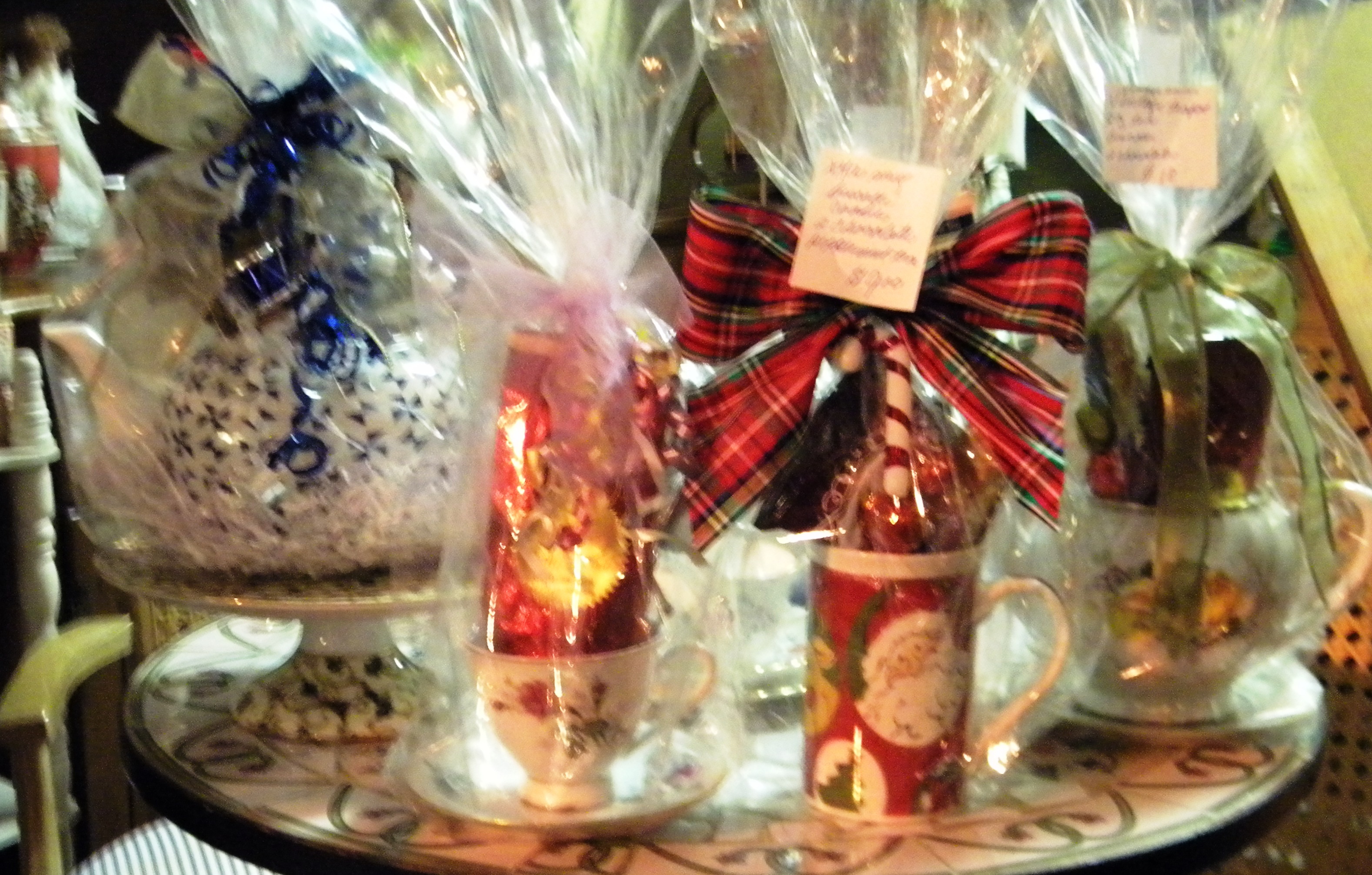 Think about taking your young daughter or son (under 12 yrs old) to Kathy's Tearoom for a special afternoon tea experience! (Grandparents & grandchildren also welcome!)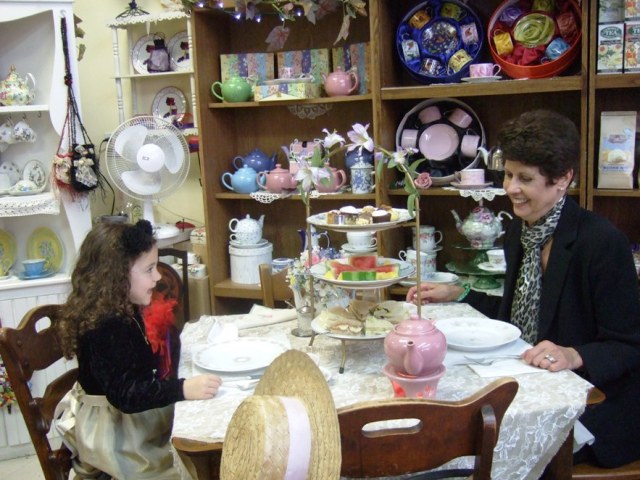 Mom or Grandma and me teas are a hit! Reserve yours soon! Special pricing for Mom or Grandma & 1 child: $35!
Be sure to check out our fine assortment of loose leaf teas, packaged especially for you! Available in quantities as low as 1 oz (will make 10 teacups or 5 mugs)
In addition to our Daily Luncheons, please join us for one of our tea services, available with reservations 48 hrs. in advance. We offer high tea, afternoon tea, cream tea and a few in between! See our full menu on the Tearoom Menus page of our website. Gift Certificates are available!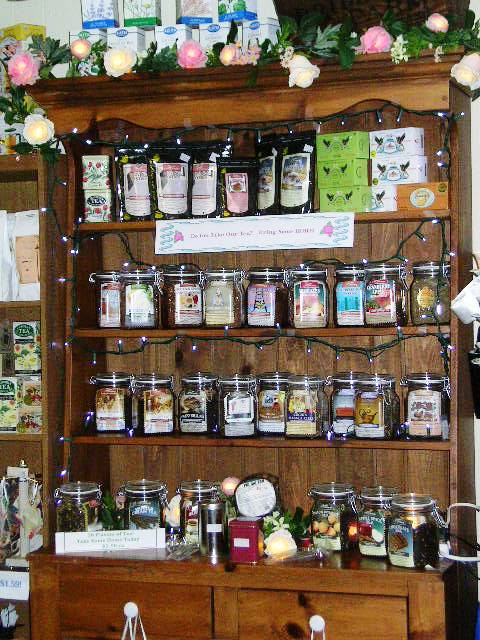 Take our teas home - by the ounce!
5 East Art Gallery
Our Gallery has had a facelift and we're celebrating with a Members Show &Reception!


The 5 East Art Gallery thanks you for your kind words about our gallery and for your support! We are happy to lead the art movement in Washington and are confident that it will help to expand the cultural horizons of the community.
Members Exhibition, Sale and Reception
Saturday, April 8th 4pm to 7pm
We are happy to announce that 5 East Art Gallery has has been joined by Roberta Rose, long time multi media artist, residing in Washington. Roberta and her husband, Bill, were the designers of the pop up gallery for the Ghana 4E Art Exhibition. She is heading up a renovation of the gallery during March and we will celebrate with a members show in April - the theme is Spring Renewal. Please join us on Saturday, April 8th from 4pm to 7pm.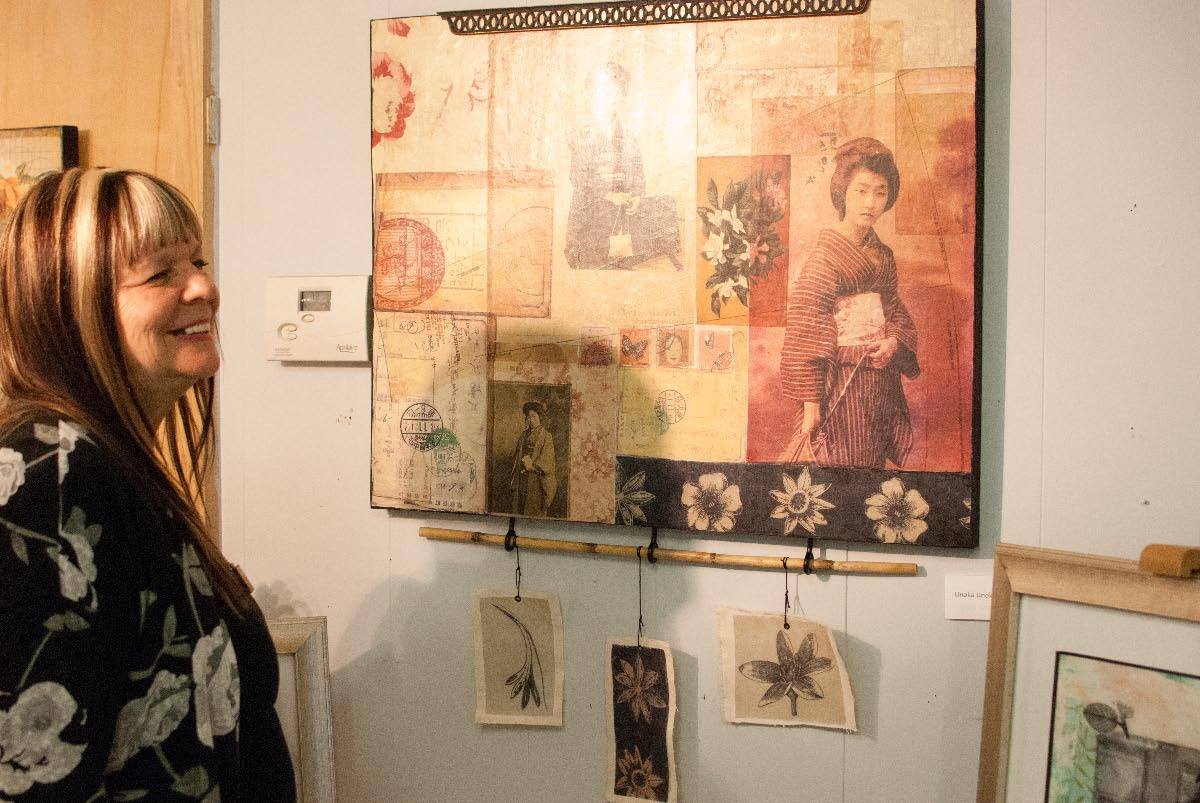 ♦
We have space for a few more artists! If you or an artist you know is looking to be part of a Gallery, please tell them about us. It's a very sweet deal requiring no sitting or commissions!
Next time you are looking for a unique gift, please consider a piece of original art from one of our local Gallery Members! You'll find Manish's local raw honey - both buckwheat and floral and Michelle's natural ingredient soaps in the Tearoom.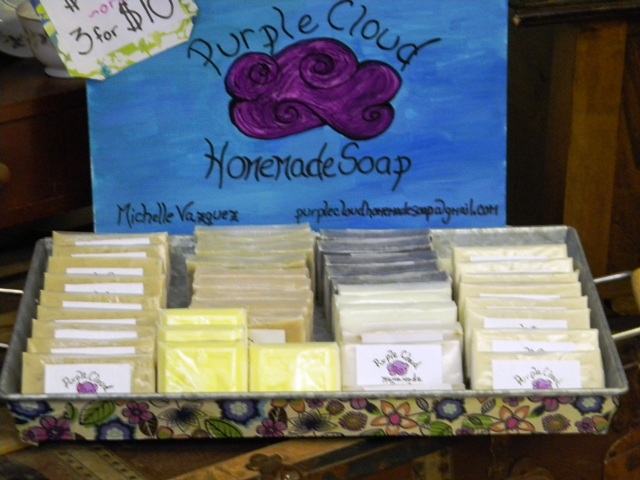 Please stop by our gallery to see the works of all our member artists Several of our members have added to their exhibits - come check them out!
Visit our Gallery website to view more works by the member artists! www.5eastartgallery.shutterfly.com.
Be sure to check out our Facebook page too! 5 East Art Gallery.You'll see all the latest news there! Please "like" it when you visit and share it with your friends!
~~~~~~~~~~~~~~~~~~~
Logo created by our Ghanaian team member and graphic designer Michel Yahaya Alhassan.

Please consider making a much needed contribution to this important project
Y

ou can learn more about Ghana 4E here:
https://www.youtube.com/watch?v=2_nb40yTm2U
Please visit our crowd funding page at You Caring.com! http://www.youcaring.com/ProjectAfrica and our Facebook Page - Ghana 4E.
We update the You Caring page as well as our Facebook page, Ghana 4E, with our progress and photos so you can keep abreast of the project's progress. Please consider donating to this cause. It is tax deductible under our 501 c 3 designation and any amount you can give will help immensely!
Pictured below is the current computer class offered in the public school of Omanjor, Ghana. 5 students to a computer. We will teach 40 students per day in our classrooms and each student will have their own computer. They will learn computer skills to enable them to thrive in a global economy. Our Computer Repair class will also teach entrepreneurship and cooperative effort.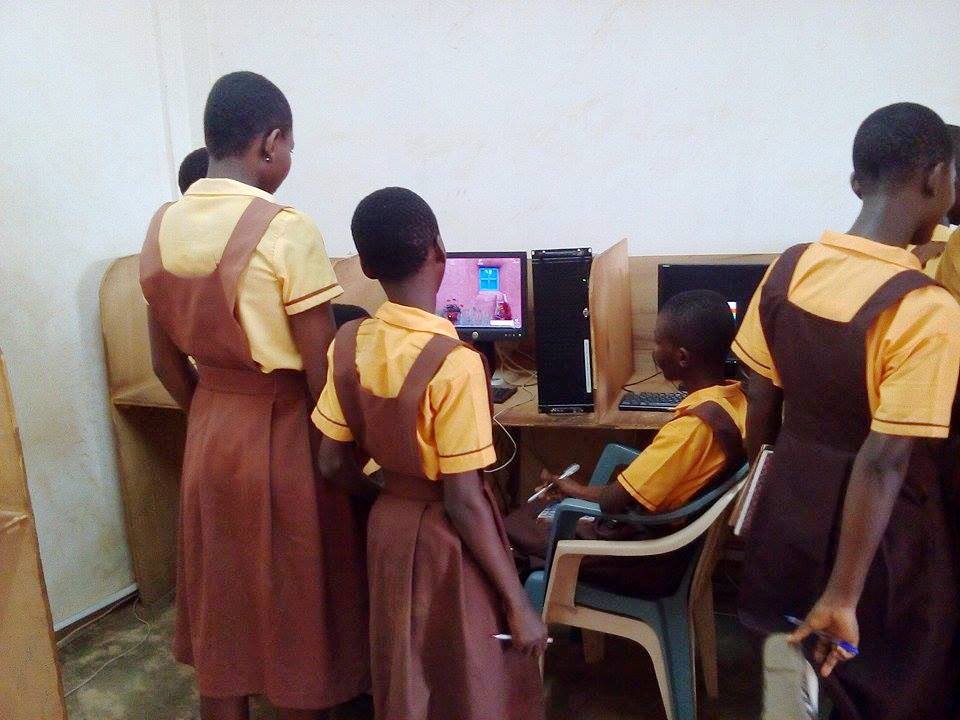 What you can do to help: Please donate your extra computer/Lap Top. We will wipe the hard drive clean and prepare it for distribution. Also, if you have any programs or manuals, flat screen monitors, or other computer accessories that you want to discard, please think of us! We are also collecting cameras, cell phones, light weight clothing, shoes, sandals and high protein packaged foods. I am serving as a drop off point so you can bring your donation to the shop or I can stop by and pick it up if you wish.
Funding: It will cost quite a bit to set up the school, the shop and ship to Africa! We need to install solar power in the building because there is a power crisis there. Our start up will cost about $70,000.or more. So we are having fund raisers. We have created a Crowd Funding page on http://www.youcaring.com/projectafrica and are holding additional fund raisers such as Friday night dinners at the Kafe. We seek corporate contributions as well. Since we now have our EIN#, your contributions are tax deductible!
Tea room tips are donated toward shipping. Come for a luncheon and support a good cause at the same time!
PLEASE HELP US TO HELP THEM - THERE ARE NO FOOD STAMPS OR GOVERNMENT ASSISTANCE PROGRAMS IN GHANA!
####
Visit our online shop! Kathy's Kove Too! is a store on our web site where you can purchase items from our shop - and some you won't find in our shop. We have contemporary stained glass windows, panels and lamps and gifts I'm sure you'll love! We also list some of our Kathy's Kove Antiques store items and Tearoom gift items which you can purchase here online or at the store. Click the link "online store". at the top of this page to view. www.kathyskove,.com will bring you to the online store page as well.